Who are we?
ARDoISE is a support network that assists research teams from all disciplines at institutions on the Rennes site in structuring, managing and sharing their data, in a FAIR
approach, throughout the data life cycle.
Comprising librarians, documentalists and engineers from the University of Rennes, the University of Rennes 2, Inserm, INRAE, Inria and URFIST, the operational unit is supported by expert correspondents (DPO, archivists, IT specialists, documentalists and engineers from laboratories or platforms, correspondents from thematic nodes and resource centers, etc.). It offers a helpdesk
to answer your questions and provide support for the processing and management of your research data, with a view to the controlled sharing and opening up of your research data.
The ARDoISE data helpdesk is a member of the Recherche data gouv

ecosystem, and has been recognized as a "workshop on the road to certification" in December 2022.
Scope
The ARDoISE data helpdesk is designed to serve all scientific personnel on the Rennes site, across all establishments (universities, schools, research organizations, university hospitals).
It offers a comprehensive system of assistance and support for research teams (teacher-researchers, researchers, doctoral students, research support staff, etc.) in all aspects of managing research data, codes and software, whatever the discipline concerned.
The ARDoISE project has been built to complement : thematic reference centers " :  
 French Bioinformatics Institute: GenOuest
Pôle national de données de biodiversité (PNDB )

Human sciences: Maison des sciences de l'homme en Bretagne (MSHB ), linked to Huma-Num

Plateforme universitaire des données de Rennes (PUD Rennes ), a department of MSHB, member of PROGEDO

and the "Resource Centers "
    URFIST Bretagne Pays de Loire, member of GIS URFIST
List of services
Our range of services covers the entire data cycle, from awareness to implementation, and is organized around 3 types of action:
Simplified access and guidance
Awareness-raising and training
Support
Simplification and guidance
One-stop shop:

guichet-ardoise

[at]

groupes.renater.fr

(guichet-ardoise[at]groupes[dot]renater[dot]fr)

Referral to local experts
Awareness-raising and training initiatives
Organization of awareness-raising events
Interdisciplinary exchange network in the Rennes area and dissemination of information on the opening of research data
Training in research data management: doctoral schools, continuing education, training on demand
Support
Support in drafting and reviewing data management plans
Guidance and assistance on data storage
Assistance and training in depositing and sharing datasets
Advice and support for data processing and FAIRization
Advice and development of databases
Assistance with FAIR-compliant databases
Advice on data structuring and cleansing
Advice and support for data anonymization and pseudonymization
Advice and support for data visualization
Advice and support for data description
Legal support for the management of personal and sensitive data
Support in drafting datapapers
Support in setting up electronic laboratory notebooks
Image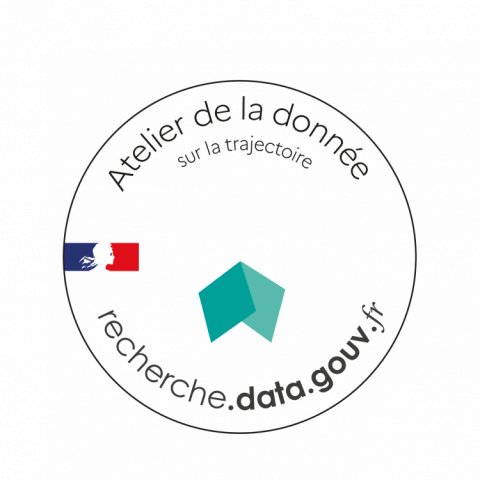 Image